Copyright © Reliable Sanitation. | 2014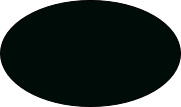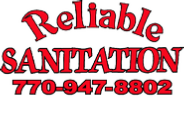 Our goal is to provide all of our customers with exceptional customer service at competitive prices!

A common way that property owners utilize our rental services is during construction DIY projects in their home or business. From the remodel of a bathroom or complete renovations, we have a container that will help you remove your unwanted construction materials. Our residential dumpster rentals can handle a variety of household debris and building materials such as flooring, siding, tiles and anything that property owners no longer need. We realize that waste removal can be confusing but Reliable is a professional service that accomplishes waste removal throughout the metro Atlanta area. You don't need to spend your time fussing over how to rent a residential dumpster. We make removing unwanted materials extremely easy since we handle the entire waste disposal process. If you own a home or other property, and you need to effectively remove waste from your location, contact us today!
Renovations and remodels

New Construction

Roof and Siding Replacements

Landscaping

Garage and basement Clean outs

Neighborhood clean-up days

Permanent placement for businesses

Bulk household goods, including furniture

Bulk recycling



For Roll-Off service call:
770-943-6900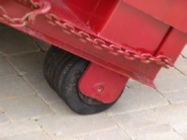 Reliable provides the following size containers for use:
10 Yard Container
Dimensions – 12' long, 7' wide and 4' tall
15 Yard Container
Dimensions – 14' long, 7' wide and 4' tall
20 Yard Container
Dimensions – 16' long, 7' wide and 5 1/2' tall
Reliable cannot accept the following items in the roll off containers:
Railroad ties, computer monitors and parts, hazardous material, car batteries, tires, paint cans.